Ms Sarah Fitzgerald lead research using data collected from the Food Choice at Work Study (more info here), investigating what health status outcomes and lifestyle factors influence workplace absenteeism. The study consisted of 540 randomly selected employees from the four participating Cork-based workplaces.
A hot topic in the media and an area that is lacking robust evidence, Sarah's study used data objectively collected, to shed light to an area that is fraught with ambiguity and sensationalism.
Methods
Annual count absenteeism data were collected by HR departments while physical assessments, included objective health status measures (weight, height, midway waist circumference and blood pressure) were collected by the research team.
Food Frequency Questionaires were used to measure diet quality. Diet quality was scored according to DASH (Dietary Approaches to Stop Hypertension), a standarised way of comparing diets that has been proven to be reliably accurate.
To analysis the data a zero-inflated negative binomial (zinb) regression model was run which examined associations between health status outcomes, lifestyle characteristics and absenteeism.
Results
44% of the study population were absent at some stage during the specified period (July 2012-July 2013) with 14% of the employees absent for 1-2 days and 30% of employees absent for 3 or more days. The mean number of absent days was 2.5 days.
39% of the population exceeded the upper tolerable limit of 6g salt per day while over 60% of the participants had a low quality diet and 85% had low levels of nutritional knowledge. The zinb model indicated that absenteeism was positively associated with central obesity, increasing the expected absenteeism rate by 72%. Consuming a high quality diet and engaging in moderate levels of absenteeism were negatively associated with absenteeism and reduced its expected frequency by 50% and 36% respectively
Interestingly, no significant associations were found between absenteeism and age, education status, job type, marital status, BMI, daily Na intake, alcohol consumption, smoking status and hypertension.
Take home message
High-quality diet (1·9 d), low-quality diet (3·0 d) and for centrally obese employees (3·2 d)
Central obesity was found to significantly increase the expected frequency of absenteeism. 
Consuming a high-quality diet decreased the expected frequency of absenteeism.
Engaging in regular moderate physical activity also decreased the expected frequency of absenteeism.
Sociodemographic factors were also found to influence workplace absenteeism as increased job seniority reduced the expected frequency of absenteeism.
Key strenghts of study
Use of recorded absenteeism data. Studies investigating predictors of absenteeism have relied heavily on self-reported absenteeism data. Using objective, recorded absenteeism considerably improves the quality and accuracy of the data and reduces the potential for measurement error, recall and social desirability bias.
Use of objective measures for health status (BMI, central obesity and hypertension) were included and measured by trained research assistants.
Further information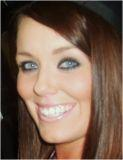 Sarah Fitzgerald is a HRB PhD Scholar in Health Services Research at the Department of Epidemiology and Public Health.
To read more about Sarah and her work, see http://www.ucc.ie/en/epid/people/estaff/sfitzgerald/
To read more about Sarah's study, see the published article at Public Health Nutrition
Irish Examiner's article on this study, please click here 
To read more about the Food Choice at Work project, see the extensive and accumulating outputs from this CHDR spin-off company.